Truck accidents can be devastating. Don't hire just any attorney.
A semi-truck accident can cause severe damage. As a result, individuals involved in these wrecks may suffer injuries that require extensive treatment and rehabilitation. Fortunately, a Cleveland truck accident lawyer could help.
Because of the danger of big-rigs and semis, there are strict laws truckers must follow, including specific regulations enacted by the Federal Motor Carrier Safety Administration (FMCSA). These regulations were passed for the safety of all drivers on the road, and they standardize restrictions on the operation, maintenance, and supervision of these vehicles.
When a trucking company or driver fails to adhere to state or federal laws, and a crash results, our personal injury attorneys could fight for you. If you have been hurt or lost a loved one in a truck crash, we could offer legal guidance and help you recover compensation for all of your losses.
Common Causes of Truck Wrecks
One of the first steps in handling a commercial vehicle accident is determining the cause. Attorneys in Cleveland could investigate the cause of the truck wreck and prosecute a case to help an injured claimant obtain damages. According to the FMCSA, some of the most common causes of tractor-trailer crashes may include:
Brake problems
Traffic flow interruption or congestion
Drunk driving or drug use
Traveling too fast for weather conditions
Unfamiliarity with the roadway
Failing to be on the lookout for traffic
Failure to yield the right of way
Overloaded trucks
Oversized trucks
Poorly maintained or uninspected trucks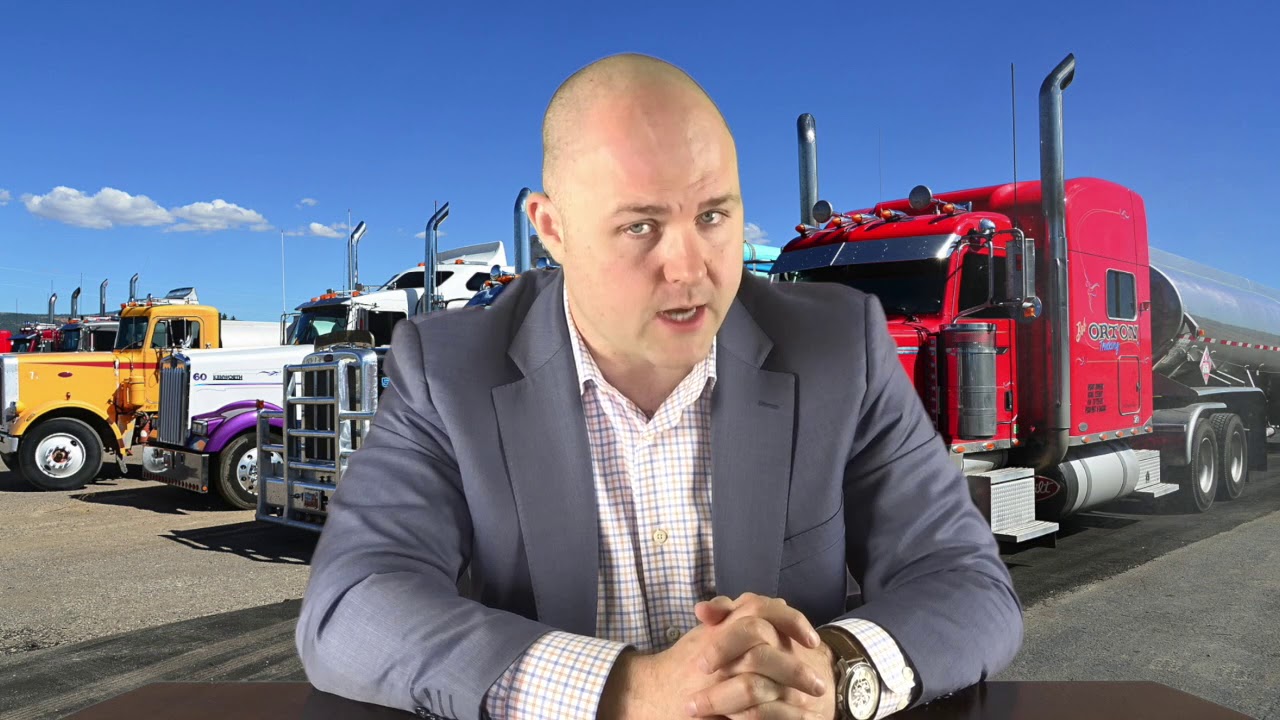 Application of Trucking Regulations and Laws to Civil Claims
No matter how severe someone's injuries may be following a truck accident, it still falls to these individuals to prove that the defendant was responsible for the incident. A dedicated lawyer may accomplish this by proving that the defendant caused the truck collision by violating Cleveland, state, or federal trucking regulations.
Truck drivers have the legal obligation to follow the same rules of the road as all other motorists. These include laws concerning maximum speeds, proper lane changes, and yielding when required. A failure to follow these laws that leads to an accident may serve as powerful evidence in a claim for damages.
In addition to the common rules of the road, federal regulations control many aspects of the trucking industry. For instance, the Federal Motor Carrier Safety Administration mandates that truckers cannot drive for more than 11 consecutive hours on any given day, or for more than 60 hours over seven consecutive days. Truckers and their employers that violate these laws are no less responsible for a collision than those that violate common traffic codes.
Common Injuries
Due to the mass of semi-trucks, these accidents can be life-altering. Some common injuries that result from truck accidents may include:
Back and/or neck injury
Broken bones
Loss of limbs
Internal bleeding
If you or a loved one has suffered any of these injuries in a truck accident, Tittle & Perlmuter can help. If you choose to retain one of our dedicated attorneys, we can fight for you to recover compensation for your medical expenses, lost income, pain and suffering, emotional distress and other harm you have suffered.
Determining Fault in Truck Accidents
These cases can become more complex because there could be multiple liable parties. A lawyer in the area could review a case and determine who may be at fault, depending on the cause and other relevant factors. Some parties who could be held responsible for a claimant's injuries may include:
Truck driver and their insurance
Trucking company or carrier
Manufacturer of a defective truck or truck parts
Local or state government agencies responsible for a road defect or maintenance lapse
Speak with a Cleveland Truck Accident Attorney
Any person who suffers injuries because of the negligence of a truck driver or trucking company may be entitled to pursue compensation. Our Cleveland truck accident lawyers could explain the specifics of your case, gather evidence, and navigate the legal complexities of your case. To get started on your case, schedule a consultation today.